Toll Free: (877) 333-1000

1211 E. Morehead St.
Charlotte, North Carolina 28204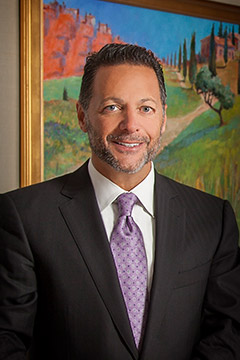 Michael A. DeMayo is the CEO and founder of DeMayo Law Offices. Since founding the law firm in Charlotte, North Carolina over twenty-five years ago, Mr. DeMayo and his dedicated team of experienced attorneys and staff have grown to over 120 legal professionals. Our experienced team has helped over 93,000 individual clients and their families across the United States recover over $890,000,000.00 in verdicts and settlements for their cases. The firm has three additional office locations in Hickory and Monroe North Carolina, and another in Columbia, South Carolina. In addition, the firm maintains established co-counsel and collaborative relationships with over 50 national and regional law firms across the country allowing us to assist individuals with their personal injury and wrongful death needs in almost every jurisdiction of the continental United States.
DeMayo Law Offices offers an experienced and dedicated staff of attorneys and professionals of 120 plus team members, including 13 experienced personal injury lawyers with over 345 (Three Hundred and Forty-Five) years of combined legal experience. Mr. DeMayo has assembled an experienced and knowledgeable team that provides aggressive advocacy with a long history of results and accomplishments.
The firm represents all types of Personal Injury and Wrongful Death cases including: Automobile Accidents, Tractor Trailer Accidents, Motorcycle Accidents, Catastrophic Injury Cases, Traumatic Brain Injury Cases, Workers Compensation Cases, Mass Torts and Product Liability Cases, Inadequate Security Cases, Nursing Home Negligence Cases and Social Security Disability. The firm's personal injury lawyers are licensed to represent seriously injured residents of North Carolina, South Carolina, Virginia and Nebraska.  The firm maintains referral and/or of counsel relationships with attorneys licensed in almost every state of the country.
Mr. DeMayo is rated AV Preeminent (5.0 of 5.0), the highest professional rating achievable from Martindale-Hubbell, a national organization that rates attorneys and law firms.  According to Martindale-Hubbell, "an AV peer review rating is a significant accomplishment – a testament to the fact that a lawyer's peers rank him or her at the highest level of professional excellence." In addition, the firm has consistently and annually been named and awarded the Client Champion Gold Distinction (previously the Client Distinction Award) by Martindale- Hubble which places the DeMayo Law Offices in the top 5% of firms recognized as "an elite group of attorneys who have received exceptional reviews from the people who know them best, their clients."
Mr. DeMayo has been named as a top 100 Trial Lawyer for the past 12 consecutive years by the National Trial Lawyers and has been named the Nation's Top One Percent for several years by the National Association of Distinguished Counsel. Mr. DeMayo was a Benefactor and one of the original founding members of the Mecklenburg Trial Lawyers Association. He is also a sustaining member of the Leaders Forum and the President's Club for the North Carolina Advocates for Justice. Additionally, he is a long- standing member of the National, American Association of Justice and is a member of the Leaders Forum and has been a President's Club and Sustaining Member of AAJ for many years.
Mr. DeMayo is a member of the Million Dollar Advocates Forum* and Multi-Million Dollar Advocates Forum*, an honor reserved for trial lawyers who have demonstrated exceptional skills, experience and excellence in advocacy by achieving trial verdicts, awards or settlements in the amount of one million (MDAV) or two or more million dollars (MMDAV) respectively.  Mr. DeMayo has either settled or tried more than twenty-five cases of at least one million dollars and his office has either settled or tried over 93,000 cases for a total of almost one billion dollars in recoveries for its clients since the founding of the DeMayo Law Offices.
In addition to his many legal accomplishments, in 2003 the Charlotte Business Journal named him one of the "Top 40 Under 40 Businessmen" In the Charlotte Metropolitan region. Additionally, Mr. DeMayo is the co-author of "Carolina Injury Law: A Reference for Accident Victims," a book written to provide general information and references about personal injury claims for individuals who have been injured in an accident. Over the years, Mr. DeMayo has been a frequent speaker and presenter at AAJ, NCAJ, Trial Lawyers Summit, M&L and MMG Seminars for attorneys.
In addition to his many legal accolades and accomplishments, Mr. DeMayo has served on the Wake Forest University Alumni Council and is a member of the 1834 Society. He has also served as a Committee Chairman of the Development Committee and on the Board of Directors for the University of North Carolina (Chapel Hill) School of Law. He is and has been a member of the William Battle Horn Society, Van Hecke-Wettach Society and the 1845 Society. Mr. DeMayo has been an active and generous supporter of Providence Day School, including Membership in the 1970 Society (Innovators Circle) and the Cornerstone Society (Leadership). These memberships ultimately culminated into the donation and pledge over One Million Dollars ($1,000,000.00) and being honored by the naming of an academic building: The DeMayo Gateway Center.
Other memberships include: American Association for Justice (Presidents Club, Founding Chairman of the ATLA Marketing Committee);  North Carolina Association of Justice (Presidents Club, Leaders Forum) ; The National Trial Lawyers Association( Top 100 Trial Lawyers);  Phi Alpha Delta; The Order of the Barristers; American Bar Association; Mecklenburg County Bar; North Carolina Bar Association; North Carolina State Bar; Supreme Court of the United States; North Carolina Brain Injury Association; Brain Injury Association of America; the Master Marketing Group and the M&L Legal Marketing Group.
In addition to his many accomplishments and honors in the legal arena, Mr. DeMayo has also earned recognition and accolades throughout the region for his commitment to community service programs including his signature programs to combat underage drinking and driving, feeding the poor, and numerous other charities and organizations.  Mr. DeMayo has seen countless injuries and deaths due to drinking and driving collisions and is committed to trying to make the community a safer place.
In 2003, as a direct result of his personal experience(s), Mr. DeMayo developed and initiated, Arrive Alive ®, an outreach program meant to educate teenagers about the dangers and consequences of underage drinking and driving. The firm has delivered this "Arrive Alive®! Don't Drink and Drive" message to thousands of teens in the areas it serves for a number of years.
In conjunction with this initiative, the firm has awarded over $650,000.00 (Six Hundred and Fifty Thousand Dollars) in college scholarships to graduating high school seniors through the Michael A. DeMayo Scholarship for the last consecutive 16 years. In 2018, the firm awarded fifteen $2,500 scholarships to students who created video PSA presentations on how to prevent underage drinking and driving. Through this scholarship program, the firm wants to try to prevent accidents caused by underage drinking and driving by encouraging teenagers to make smarter decisions.
Mr. DeMayo was born in Maryland and attended the Jesuit high school, Gonzaga College High School. He subsequently graduated with honors (cum laude), from Wake Forest University. He was admitted to the North Carolina State Bar after completing his studies at the University of North Carolina at Chapel Hill, School of Law. He was a member of the Moot Court Board, Chairman of the 1990 Moot Court Craven Competition and a member of the Order of Barristers.
Mr. DeMayo is licensed to practice law in all North Carolina State Courts, U.S. District Courts, and is admitted to the United States Supreme Court. Mr. DeMayo is fluent in Spanish. In conjunction, the firm has more than 30 bilingual team members to help serve their diverse clientele.
Mr. DeMayo started his law firm with a basic vision statement: "Put your client's interests first and everything else will follow." He has never wavered on this commitment to providing exceptional customer service with exemplary legal results for all clients. DeMayo Law Offices, while also serving the community at large, has had the honor of helping more than 92,300 individuals who have entrusted him and his team of professionals in the care of their personal injury/wrongful death needs throughout the years.
Mr. DeMayo is a single parent raising four very active teenagers. He is a member of St. Gabriel's Catholic Church and enjoys making time for running, cross training, tennis, golf, yoga, water sports and snow skiing. His life and activities revolve around his kids' activities and friends. In addition to his children, Mr. DeMayo enjoys spending time with his girlfriend and close friends.
Other family members include: a dog, three cats and two turtles.  Mr. DeMayo enjoys his family which is an ever-changing dynamic of activity and personal interaction. He believes that his personal life is a great training tool for his legal expertise and success. His daily experiences require creativity, adaptability and an openness to problem solving with new and unique situations.
When asked about his life outside the office, Mr. DeMayo says,
"It's on the job training for all the different types of people and situations that I encounter being a Personal Injury Lawyer and Entrepreneur. I want to believe that it positively influences my perspective, demeanor and makes me a more patient and sympathetic advocate. Moreover, I believe my active lifestyle and people centric life makes me more sensitive. I think this allows me to directly relate to my clients' needs, expectations and objectives on a more personal level."
(See: Charlotte Agenda, How I Work by Michael A. DeMayo).
Footnotes:
*Membership in the Million Dollar Advocates Forum is limited to attorneys who have won million and multi-million-dollar verdicts and settlements. Criteria for membership in Million Dollar Advocates can be found by clicking here. DeMayo Law Offices does not represent that similar results will be achieved in your case. Each case is different and must be evaluated separately.
*The National Trial Lawyers is a national organization composed of the Top 100 Trial Lawyers from each state. Membership is obtained through special invitation and is extended only to those attorneys who exemplify superior qualifications, leadership, reputation, influence, stature, and profile as trial lawyers, both civil plaintiff and criminal defense. More information can be found at the National Trial Lawyers web site by clicking here. DeMayo Law Offices does not represent that similar results will be achieved in your case. Each case is different and must be evaluated separately.
Contact us for your accident and injury free case evaluation
Provide your information below and we'll contact you.
Please do not include any confidential or sensitive information in this form. This form sends information by non-encrypted email which is not secure. Submitting this form does not create an attorney-client relationship.
What Our clients are saying