Every driver knows what it's like to fear an auto accident. Reckless drivers, roadway hazards, and close calls have left us all wary of the possibility that we might someday find ourselves in a collision.
Unfortunately, far too many people in North Carolina have already experienced an automobile accident. In fact, accidents happen here every single day. The scope of the injuries is frequently quite extensive, and fatality rates are tragically high.
Victims are often left reeling. Car crashes usually happen in the blink of an eye, so the surprise alone can be traumatic. The impact can leave people shocked or stunned, and severe injuries can go unnoticed for hours, days, or weeks at a time.
Driver negligence is the #1 cause of automobile accidents in North Carolina. "Negligence" refers to another driver's failure to act reasonably, drive safely, and/or follow the rules of the road.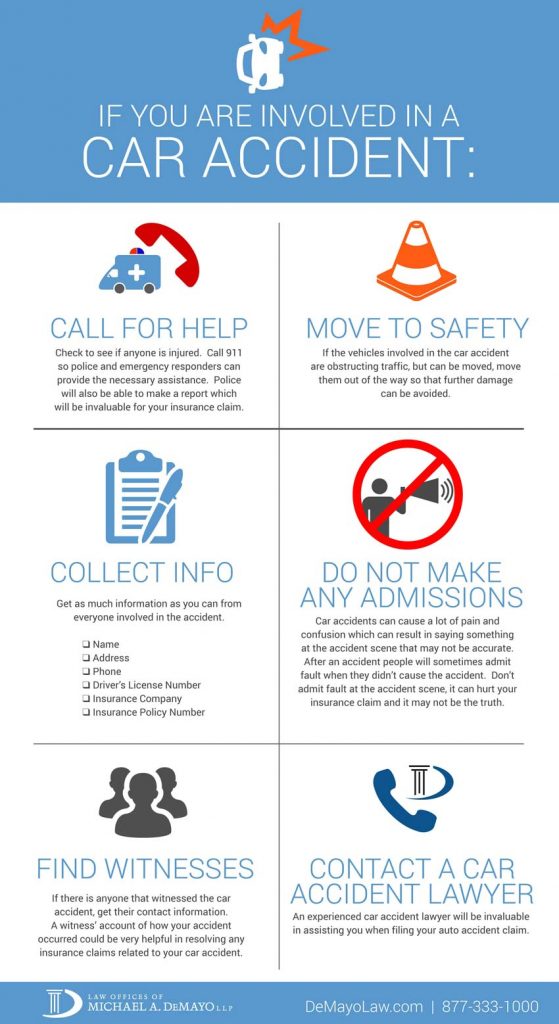 Every driver owes a duty of care to everyone else on the road. That includes other drivers, passengers, pedestrians, cyclists, and anyone else in the vicinity. When drivers behave negligently, they breach that duty and they can be held legally accountable for the damages they cause — even when it's an accident.
Occasionally, car crashes happen because someone other than a driver was negligent. For example, passengers sometimes cause car accidents. Other liable parties may include local governments, businesses that create obstructions in the roadway, motor vehicle manufacturers, and anyone else who creates a dangerous condition or breaks the law.
However an accident unfolds, victims never deserve to bear the burden of someone else's irresponsible behavior. Automobile accidents carry significant financial costs, and they can also have a severe impact on your emotional well-being and your quality of life. Severe accidents can turn your whole world upside down. Some can even claim the life of someone you love.
You deserve to be compensated for those losses. While the law can never undo the terrible experience you've endured, it can at least make sure that you're given the financial resources you need to move on with your life.
At the DeMayo Law Offices, we understand how challenging the aftermath of a car crash can be. The path toward justice is a difficult one, and at times it may seem impossible. With our experienced North Carolina auto accident attorneys on your side, though, it doesn't have to be.
Our attorneys are here to fight for justice while you take the time you need to heal. Whether the damages in your case were moderate, catastrophic, or fatal, you shouldn't have to pay for what someone else's negligence caused. We'll work hard to recover every penny you're owed. That's what we're here for.
Call us toll-free at (877) 529-1222 to schedule a free case consultation or tell us about the accident online to get started now.  
How to Proceed After a Car Crash in North Carolina
Car accidents occur every day. Unfortunately, a serious auto accident may not just damage your car. A serious car accident can result in catastrophic injuries or even wrongful death. If you have been involved in an auto accident, there are several things that you should do:
Call For Help – Make sure that you and any other people involved in the car accident are all right. Contact the police so they can assist in the auto accident and help determine who is liable for the auto accident.
Move the Vehicles – If the vehicles involved in the car accident are obstructing traffic, but can be moved, move them out of the way so that further damage can be avoided.
Collect Information – You need to obtain all the vehicle and contact information from all drivers and passengers in the other vehicles involved in the automobile accident.
Do Not Make Any Admissions – A car accident can leave you shaken and confused. Often, this results in an unintended admission of fault. Admitting you are at fault can impair any insurance claim, and it may not even be correct after all the facts have been collected.
Find Witnesses – If there is anybody who witnessed the car accident, get their contact information. A witness testimony of your auto accident could be very helpful during the settlement of your car accident insurance claim.
Contact a Car Accident Lawyer – An experienced car accident lawyer will be invaluable in assisting you when filing your auto accident claim.
Unfortunately, many people wait after their auto accident to find out if they can handle insurance adjusters themselves fearing a car accident lawyer may be too expensive. This can often result in costs that far exceed the cost of a reliable auto accident attorney. Also, there can be many confusing rules and regulations involved in filing an auto accident claim.
An experienced Charlotte automobile accident lawyer will assist you throughout the entire auto accident claim process. Waiting for the insurance company to contact you could be the biggest mistake made after an auto accident. Contact DeMayo Law Offices, L.L.P. ® today for your free initial consultation with one of our knowledgeable North Carolina auto accident attorneys.
The Problem with Auto Insurance Companies
Accident victims are sometimes tempted to hold off on contacting a lawyer so they can try talking things out with an insurance adjuster first. This is a huge mistake.
Insurance companies are not on your side. They do not represent your best interests. The adjuster may sound very friendly, but his or her job is to pay you as little as possible. Be very careful about what you say to an adjuster, and never accept a settlement offer without consulting a lawyer first.
Remember: insurance policies and procedures are complicated. Even for experienced and educated policyholders, it's very easy to get confused or make a mistake.
Those errors often cost a lot more than an attorney's representation will. At DeMayo Law Offices ®, you won't pay a penny for our time unless we win or successfully settle your case, and even then, our fee will only be a portion of your overall recovery.
Call us toll-free at (877) 529-1222 to schedule a free case consultation or tell us about the accident online to get started now.  
Questions? Ask Our North Carolina Auto Accident Attorneys
The DeMayo Law Offices, L.L.P. ® has years of experience in handling auto accidents throughout the entire state of North Carolina. We have offices in Charlotte, Hickory, and Monroe (and also in Columbia for residents of South Carolina). Accordingly, our experienced legal professionals are available to provide aggressive representation to anyone living anywhere in the Carolinas.
We know how important financial compensation is for you and your family. We'll work hard to leave no stone unturned in pursuing everything you deserve. Our North Carolina auto accident attorneys will treat you and your family with the fairness and respect you deserve.
We will not charge for our services unless there is a successful outcome in your case. We also offer free consultations in person and over the phone. These are available right now, and they'll help you better understand your rights under North Carolina personal injury law.
You may be entitled to more than you realize. Time limits apply to personal injury claims in North Carolina, though, so please contact us to set up a free consultation today.
FREE CASE EVALUATION
Provide your information below and we'll contact you.
Please do not include any confidential or sensitive information in this form. This form sends information by non-encrypted email which is not secure. Submitting this form does not create an attorney-client relationship.
What Our clients are saying