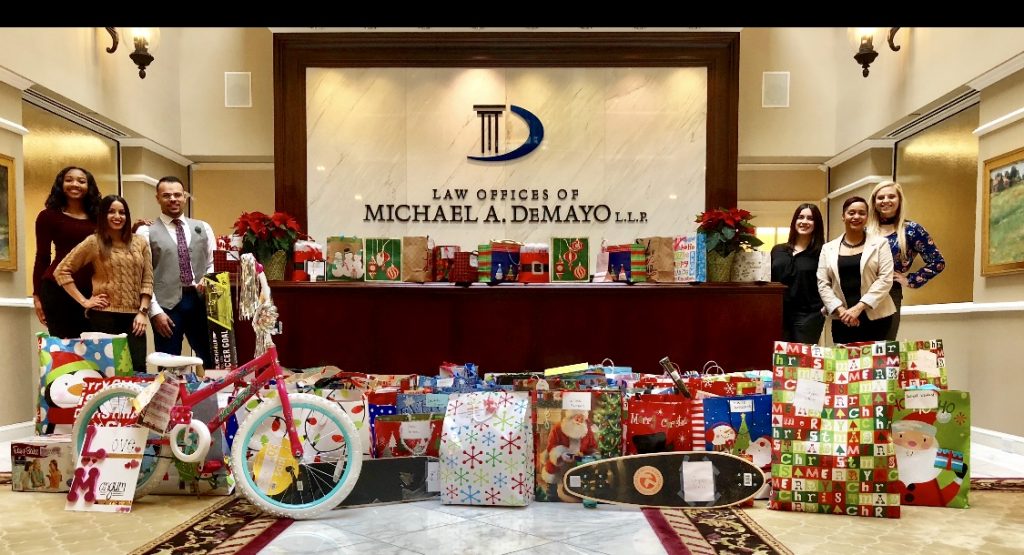 The holidays are a wonderful time of the year, but they aren't always wonderful for some children in our community. Our firm's Angel Tree project brings happiness to those special children who may not otherwise receive a gift. Though our annual Angel Tree toy drive, our firm has purchased gifts for hundreds of needy children in our community. The gifts have benefited Thompson Child & Family Focus and The Salvation Army in Charlotte, Catawba County Public Health in Hickory, Boys & Girls Clubs in Lumberton and the Monroe Housing Authority in Monroe. We are so honored to help support such wonderful organizations! For more information about our Community Service Programs, contact us, at (877) 333-1000 or info@demayolaw.com.
Contact us for your accident and injury free case evaluation
Provide your information below and we'll contact you.
Please do not include any confidential or sensitive information in this form. This form sends information by non-encrypted email which is not secure. Submitting this form does not create an attorney-client relationship.
What Our clients are saying