Madison M. McLawhorn, Esq.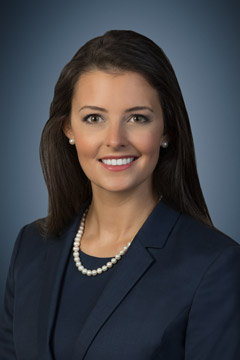 Madison McLawhorn is the associate intake attorney at DeMayo Law Offices, LLP. McLawhorn earned her undergraduate degree from North Carolina State University and her Juris Doctor from Campbell University's Norman Adrian Wiggins School of Law.
At Campbell Law, she focused her studies on pre-litigation preparation and courtroom advocacy. McLawhorn received the individual award for outstanding advocacy at the University of North Carolina School of Law's Kilpatrick-Townsend mock trial competition and achieved honors ranking for pretrial litigation performance. Upon graduation, McLawhorn was awarded the Order of Old Kivett for her advocacy and high standard of ethics.
McLawhorn is a member of the North Carolina State Bar and the Mecklenburg County Bar. She is committed to offering superior client service.
FREE CASE EVALUATION
Provide your information below and we'll contact you.
Please do not include any confidential or sensitive information in this form. This form sends information by non-encrypted email which is not secure. Submitting this form does not create an attorney-client relationship.
What Our clients are saying