2017 DeMayo Scholarship Recipients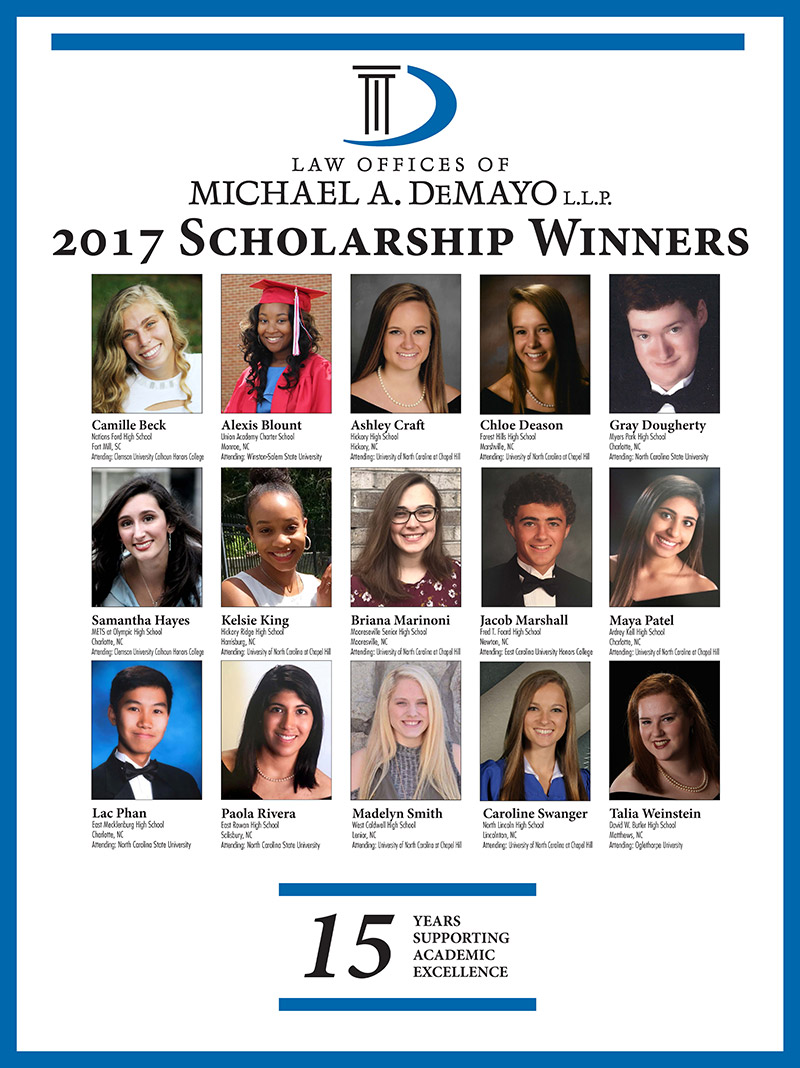 Michael A. DeMayo Scholarship Recipients by Year
Click here for more information about the Michael A. DeMayo Scholarship.
Contact us for your accident and injury free case evaluation
Provide your information below and we'll contact you.
Please do not include any confidential or sensitive information in this form. This form sends information by non-encrypted email which is not secure. Submitting this form does not create an attorney-client relationship.
What Our clients are saying