Toll Free: 877.529.1222

1211 E. Morehead St.
Charlotte, North Carolina 28204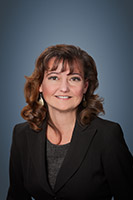 Jill N. Calvert is a workers' compensation and Social Security Disability attorney, as well as a workers' compensation specialist and certified mediator at the Law Offices of Michael A. DeMayo, L.L.P.Ms. Calvert received her B.A. in political science from the University of Illinois, where she also was a Phi Beta Kappa, Chancellor's Scholar, student representative for the Center for the Study of the Presidency Symposium and an Edmund J. James Scholar. She received her Juris Doctor in 1997 from the University of Georgia School of Law.
Ms. Calvert was admitted to the North Carolina Bar in 1997 and is licensed to practice in North and South Carolina state courts and the U.S. District Court for the Middle District of North Carolina. Her affiliations include the North Carolina State Bar , South Carolina State Bar and North Carolina Advocates for Justice .
Additionally, she is a board certified specialist in workers' compensation law and a Dispute Resolution Commission certified superior court mediator who has been appointed by the North Carolina Industrial Commission to mediate workers' compensation claims. She also is an Accredited Attorney of Claims for Veterans Benefits before the Dept. of Veterans Affairs.
Mrs. Calvert's husband is also an attorney, who she met at the University of Georgia Law School. They are the proud doggie parents of three dogs: Roxie, Atticus and Buddy. She has performed volunteer work in several recent Democratic campaigns and enjoys hiking, live music and college sports.